Santa's Workshop
A downloadable game for Windows
Introduction
Up in the North Pole is 3 minutes to midnight, and Santa's Elves are wrapping up the last presents for Christmas.
Take control of 2 of the little creatures, and try to deliver as many presents as you can before the time limit!
How to Play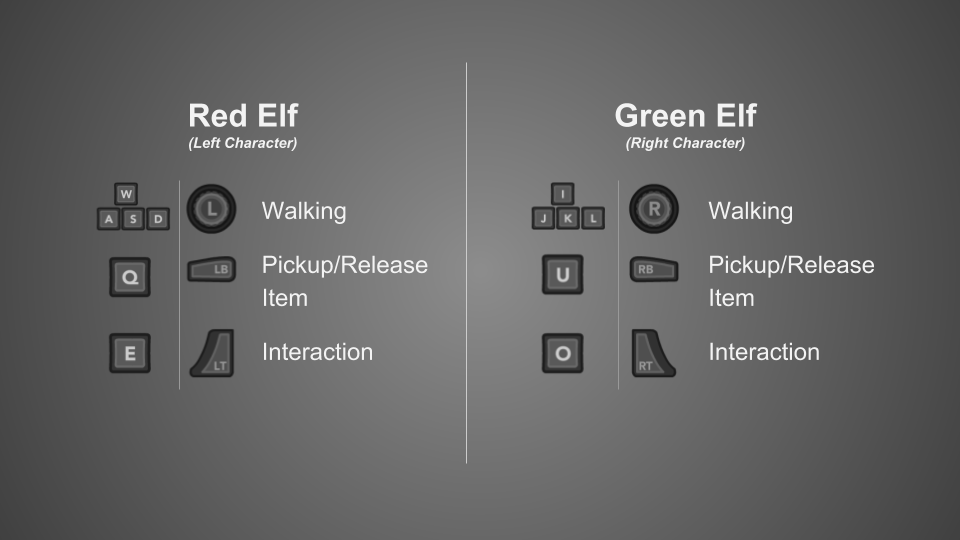 Santa's Workshop can be played, either by 2 people with the same controller/keyboard, or with 1 person controlling 2 characters at once.
Credits
Giandomenico Lombardi - Concept Design, Gameplay Programming
Koert Hoep - Concept Design, Gameplay Programming
Yuli Ognyanov - Concept Design, Level Design
Machteld Beukers - Concept Design, Additional Programming
Characters and Animatons were provided by Mixamo.com
Props and other visual assets were provided from Kenney.nl
Download
Download
Santa's Workshop - Extra Credits Holiday Jam FINAL BUILD
133 MB